From a unique blend of all-natural oils comes the perfect bar
A premium blend of olive oil, coconut oil, mango butter, rice bran oil, and avocado oil
At Graela Soap Company we firmly believe that soap base made from quality all-natural ingredients is the foundation of a great bar of soap. We craft ours in-house from a premium blend of olive oil, coconut oil, rice bran oil, and mango butter. The soap base is then dried, aged, triple-milled with essential oils and other ingredients, and stamped into individual bars using our modern equipment to bring out an exceptional richness, texture, and feel we know you will enjoy. We take all this great care because soap is our passion.

A REFRESHING BATH EXPERIENCING
We maintain innovation by introducing unique blends of natural oils and fragrances with the ultimate goal of crafting the perfect soap.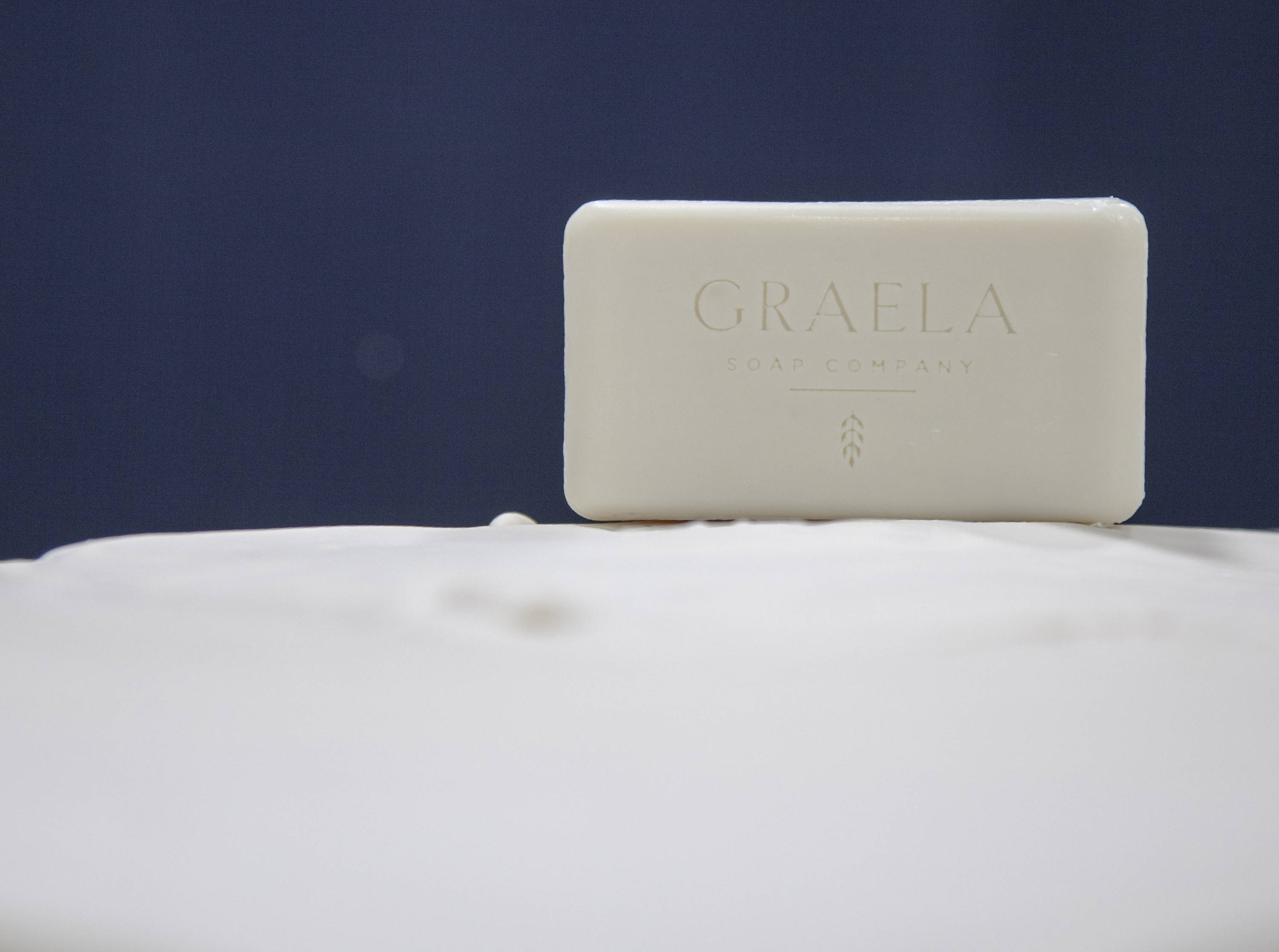 A true artisan soap that's mild on skin.

We are an email or phone call away, always ready to help.

Our products come with 100% natural ingredients

Crafted in Portland, Oregon since 2017. Proudly USA made

WE ARE A PORTLAND BASED COMPANY SINCE 2017

Graela Soap Company is a family-owned business founded in Portland, Oregon in 2017. Although we are a start-up, our family has decades of experience in the soap industry.
Anytime, anywhere, just send us an email with your concerns, or feedback. We normally reply within the next business day.