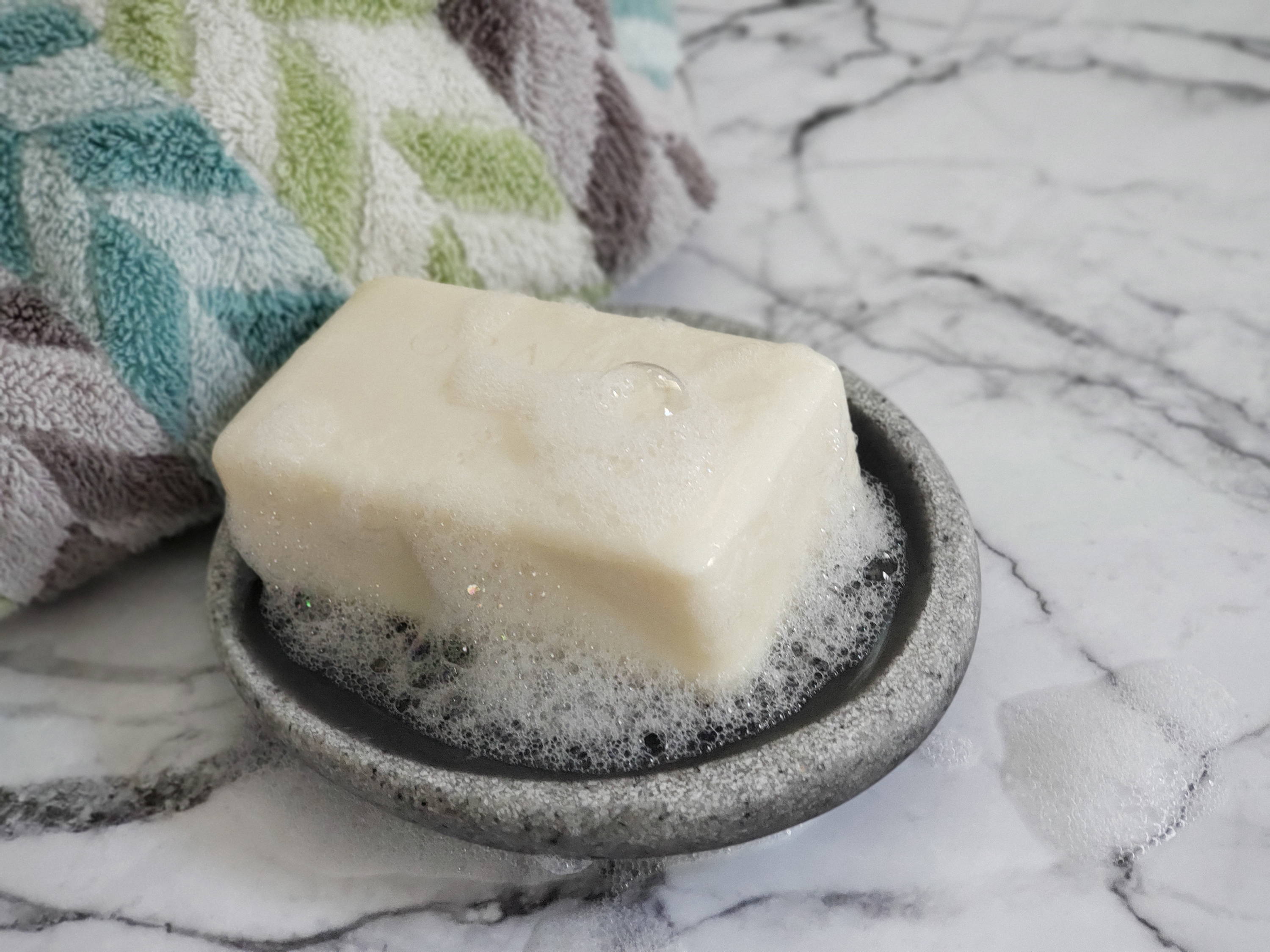 We at Graela Soap Company are dedicated to making the best bath soap.
We start with our unique blend of olive oil, coconut oil, mango butter, and rice bran oil which we cook in small batches with the precise amount of lye solution to produce soap base, which we then allow to set, dry and age.
Using our modern finishing line, we then pelletize the soap base, add essential oils and other ingredients, triple mill, and stamp individual bars.
We spare no effort and go through more steps to produce soap with excellent bar feel and rich lather for a truly satisfying bathing or showering experience.